Tuesday, September 13th, 2011
Tripawds is a user-supported community. Thank you for your support!
Are WEEE really going out the front door?  Oh, please, please say it's so!
(note – collar on means going out the front door to the park.  And the tails a-wagging.)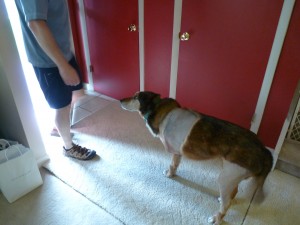 Yup, going for a ride! How great is this!
(and yes, the P's are still a bit nervous and Dad did rode in back to the park with me.)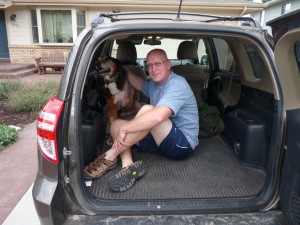 For Real?!?? Awe Mom, stop, do you really have to take a photo of my most private moments?  
(Yes – It did take a couple of pauses to rest to get her the 20 feet to her favorite spot  – but she wouldn't go until she got there! and boy did she have to go).
Hmmm, maybe if I keep this up I'll get a car ride to the park every night…..
Oh, I'm so much happier.  I think I might even eat tonight.  
(which after just a little nudging and some cottage cheese did happen, so we can all sleep well tonight).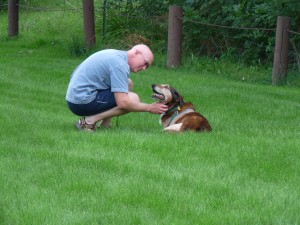 Tomorrow marks the end of the first week since surgery and the start of counting down to week 8.